A public holiday in honour of human rights, Human Rights Day is marked every year on March 21 in South Africa, commemorating the Sharpeville massacre of 1960 when police opened fire on a crowd of unarmed people protesting against the apartheid state's racist Pass Book Laws.
As Human Rights Day this year falls on a Sunday, Monday March 22 is a public holiday in South Africa.
If you are in Joburg for the long weekend, here are some ideas for how to spend your time.
Visit a museum
There are some great museums that are open for visitors including Constitution Hill, the quirky Lindfield House Museum and the Maropeng visitor's centre and Sterkfontein Caves in the Cradle of Humankind. Unfortunately, many of Joburg's biggest museums such as Origins Centre, Apartheid Museum and Liliesleaf are still closed.
Have a picnic in the park
There's nothing better on a sunny weekend than setting up your blanket for a picnic in the park. Delta Park is looking particularly beautiful at this time of year with the cosmos in bloom, while the rowboats are back in action at Zoo Lake. Other favourites include The Wilds, Johannesburg Botanical Gardens and the Walter Sisulu Botanical Gardens.
For more inspiration see our guide to Joburg's most beautiful parks.
Go for a hike
Whether you are a hiking novice or a dedicated weekend rambler, there are scores of interesting hikes to tackle within an hour's drive of Joburg. The Magaliesberg Mountains are of course a must for serious hikers looking for long challenging hikes, while 'beginners' who want fewer steep uphills will enjoy the Cradle of Humankind's well-maintained hiking trails.
Read our comprehensive guide to Gauteng's best hikes here.
Take a day trip with the Gautrain
Linking Gauteng's two main cities, Joburg and Pretoria, the high-speed Gautrain service is the quickest way to travel between the two metropoles and a particularly convenient way to pack in a full sightseeing day trip. Take the train to Pretoria for the day and visit the zoo, explore one of South Africa's best art museums the JavettUP in Hatfield or get off at Centurion and catch an uber to Jan Smuts House Museum or the family-friendly Irene Dairy Farm.
For more ideas for how to get around and see the sights with the Gautrain, check out our Gautrain Day Trip guide series.
Set your pulse racing with some adventure activities
There's nothing to make you feel more truly alive than finding your heart pumping out of your shirt while you contemplate a leap across a zipline. From bungee jumping and ziplining to hot air balloon rides, 4×4 off-roading trails and everyone's favourite adventure playground Gold Reef City, we've rounded up the best activities in Gauteng for adrenaline junkies.
Take a dip in a local swimming pool
The city has more than 50 public pools and for many, weekend mornings or afternoons spent splashing about at the local pool is one of the many highlights of a Joburg summer. Pools that are open include Zoo Lake Swimming Baths, Linden Pool and the heated outdoor Olympic-sized Ellis Park Swimming Pool.
See our guide to Joburg's swimming pools here for more.
Explore downtown Joburg on a guided tour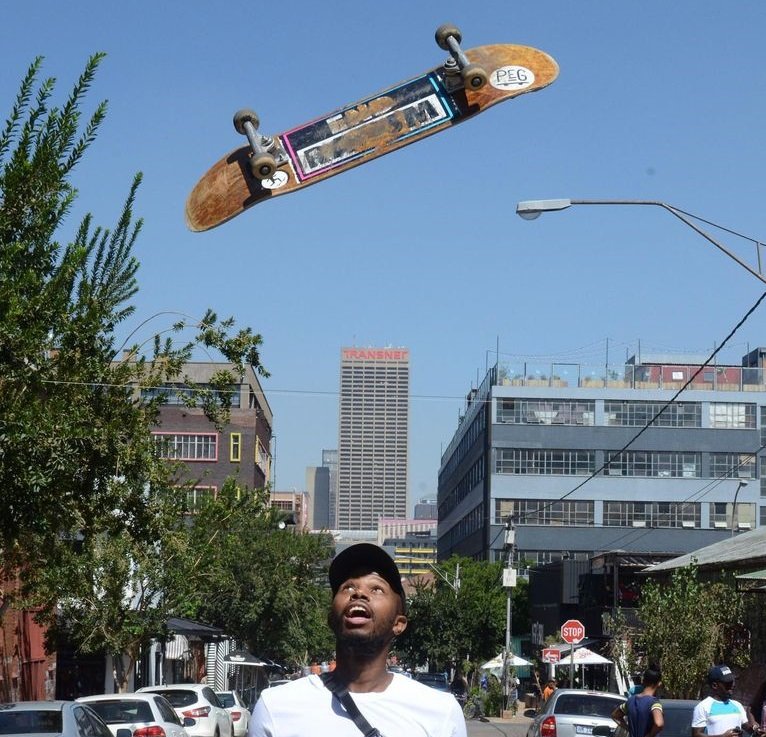 Packed with historic buildings, colourful street life, markets and eye-catching graffiti art, the Joburg City Centre is a major Gauteng attraction. On a guided walk or cycle you get to experience aspects of the city that might otherwise be hidden from view, and see the city in a brand new light.
We highly recommend JoburgPlaces for their inventive tours that take in various aspects of Joburg's history, the city's migrant communities, as well as street art, architecture and hidden hangouts. A bonus is the chance to enjoy lunch afterwards at JoburgPlaces beautiful Thunder Walker venue in a restored Edwardian arcade. If you are an energetic type you can explore the historic City Centre by skateboard with City Skate tours, while Kennedy Tembo's MicroAdventure Tours offers the chance to take a ride through downtown Joburg's history (and its many coffee shops) by bike.
Find out more about Joburg's best walking and cycling tour companies and book a tour here.