July 2021 it seems is definitely going to be the month for staying home, shutting off social media and diverting your attention to watching something beautiful and uplifting online instead.
Here's a look at 9 local productions, talks and performances to watch online this week.
For Once
The For Once programme at The Centre for the Less Good Idea in Maboneng allows for regular once-off performances of new work recently incubated at this experimental, cross-disciplinary arts space. You can catch up on previous performances, including everything from dance to opera, poetry and performance art, online here via YouTube.
The Poetry Minute
Text and visual art meet in this beautiful online series of collaborations launched in April 2021, curated by performance artist, musician and writer Bongile Lecoge-Zulu for The Centre For The Less Good Idea. The Poetry Minute presents physical text and poetry performed as miniature animated films, a wonderfully engaging way of enjoying new poetry.
Strauss & Co virtual art talks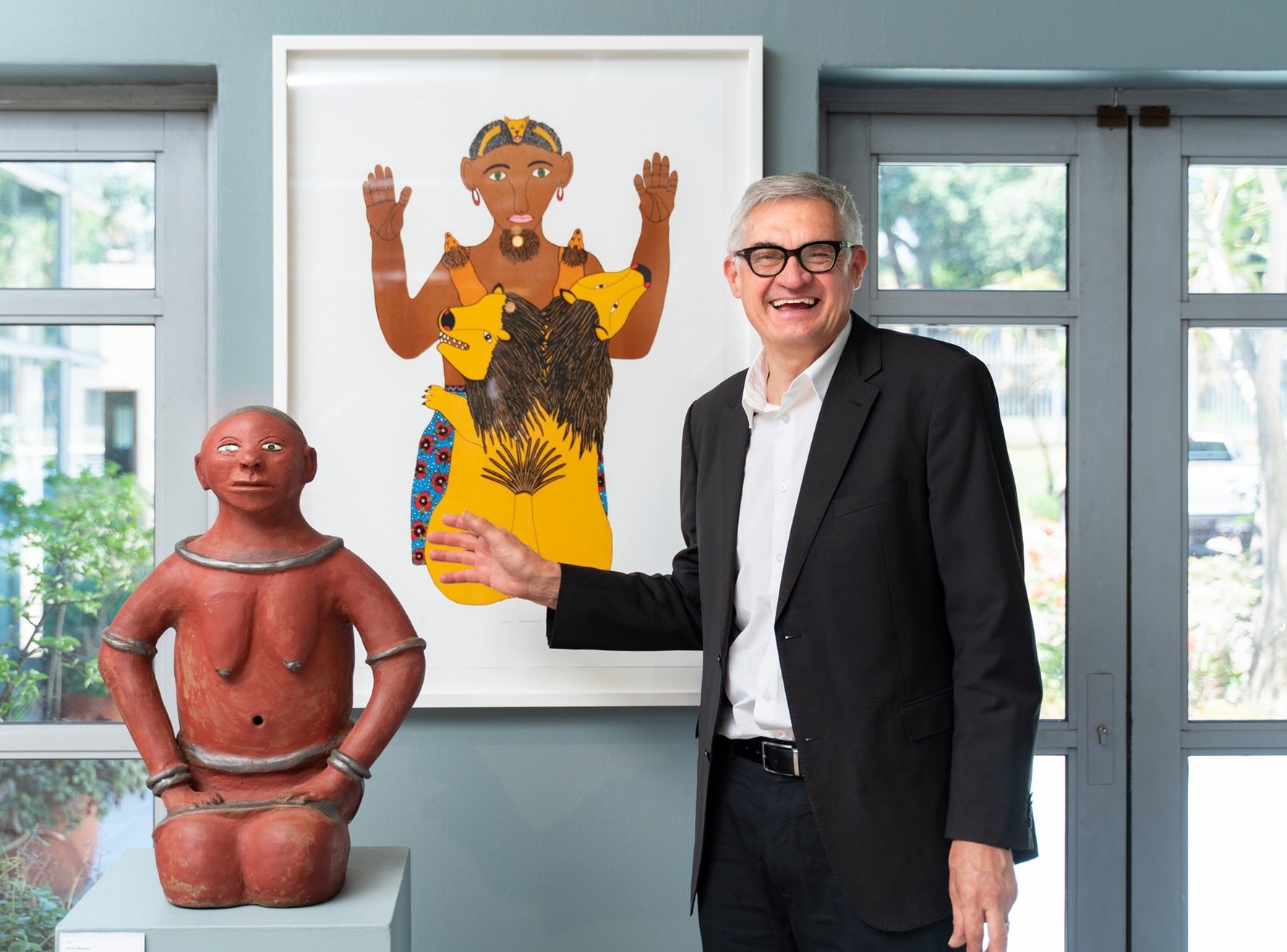 In 2020 top fine art auction house Strauss & Co launched their free virtual art talks series where Strauss & Co's art experts discuss South African art history and the lives and work of influential artists such as Robert Hodgins, Walter Battiss, George Pemba and Gerard Sekoto. An endlessly fascinating and beautifully produced series, you can catch up on all the talks here on Youtube.
The annual National Arts Festival is again taking place online throughout July. One of the biggest highlights of the festival is always the Fringe festival performances, an eclectic mix of comedy, live music, experimental theatre and performance art. This year the VFringe online festival has a wealth of interesting and unusual performances that you can stream on-demand, costing from just R35 a pop. Check out the programme here.
Standard Bank Jazz Festival
Also taking place as part of this year's online National Arts Festival is the Standard Bank Jazz Festival with live recordings from more than a dozen musicians available to stream on-demand from R50 throughout July. Featured performers at this year's festival include Judith Sephuma, Nduduzo Makhathini, opera singer Sibongile Mngoma, Dj and producer Sun El Musician, Keenan Ahrends Trio, Marcus Wyatt and Lira. Stream performances online here.
Museum Moments by Strauss & Co
Strauss & Co's Museum Moments talks shed light on interesting museum spaces from across the country that may otherwise be neglected in the public imagination. The talks highlight the marvellous collections contained within these spaces and museum curators discuss the stories they strive to share with the public through the museum. Museums featured in the series so far include the Irma Stern Museum, Walter Battiss Museum, JavettUP Art Centre and the Norval Foundation. Watch all episodes in the Museum Moments series here.
A Kafka Moment by The Centre For The Less Good Idea
This mini-season of experimental performances inspired by the work of Franz Kafka is available to watch on The Centre For The Less Good Idea Youtube channel. A particular highlight is Tony Miyambo's incredible solo performance of the work Kafka's Ape (adapted from A Report to an Academy). Watch A Kafka Moment here.
Joburg Heritage virtual talks
Passionate about local history, heritage and architecture? We recommend buying a ticket for one of the virtual talks led by historians from the Johannesburg Heritage Foundation. The virtual talks are hosted on Zoom and cost R100 for non-members. Note you must have paid and registered by the day before to join the talk. The next talk takes place on Sat Jul 17 at 14:00 and is a virtual tour of the Ditsong Museum of Military History. Find out more here.
In May 2021 concert promoters Bassline Live hosted their first live concerts of the year at Lyric Theatre over three consecutive weekends. Now in July 2021 recordings from the Bassline Live series are being made available to stream online for free from the comfort of your home. The series of concerts was a glorious return to the stage for some of South Africa's most loved performers, so kick back and enjoy fabulous performances from the likes of Msaki, Ami Faku, Zoe Modiga, Urban Village and more. Watch and listen to for free online at skyroomlive.com.