Zagreb city centre of course has plenty to occupy the tourist, be it morning, noon or night. But what about elsewhere? What might the Croatian capital have that's certainly worth taking a tram out to the fringes? Here are some choice places for you to consider.
Egoist bar
Veslačka ulica 17
Egoist bar has three locations in Zagreb, and perhaps all three might suit you even in one day of exploring. Cvjetno naselje is an area just north of the river and to the east of Savska, the main north-south road running from the city centre. It is here you will find the first, at Veslačka 17.
Egoist. And yet so good for everyone is their slogan, and in truth it is. Here you'll find the standard fare of course, tea, coffee, beers and signature cocktails, but if we're leaving the comfort of the centre we need more than that. The bar itself is non-smoking, a rarity in Croatia, and this is also one of even more rare places you can get brunch, in the form of Danish 'open-faced' sandwiches (smørrebrød) freshly prepared on made-to-order bread, burgers and waffles. For those who do smoke, you'll find an excellent terrace space awaiting you. Thanks to the modern interior and modularity it has been recognised as a perfect place for private and business parties or lectures. To get here, take the 14 or 17 south from the main square, the 4 west from the train station, and the 5 south from Kvaternikov trg.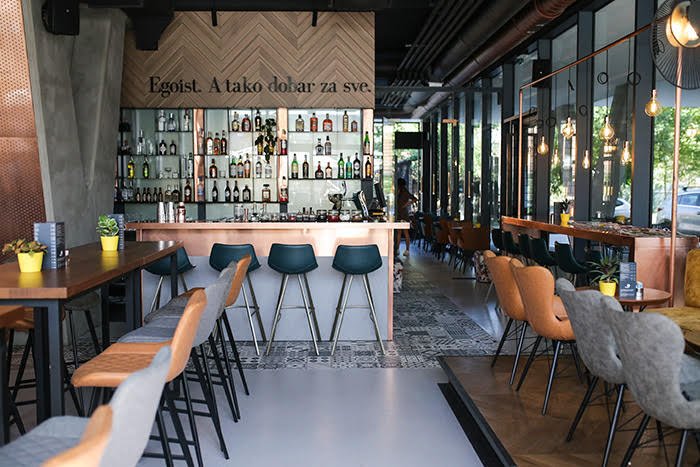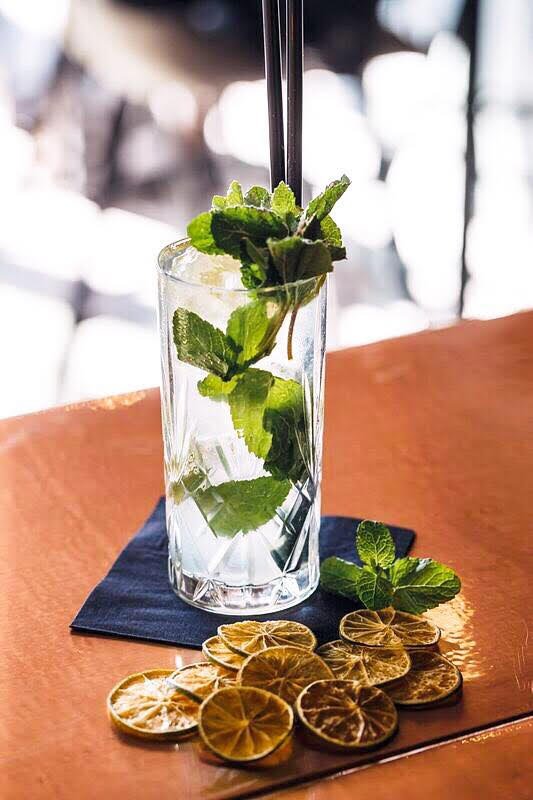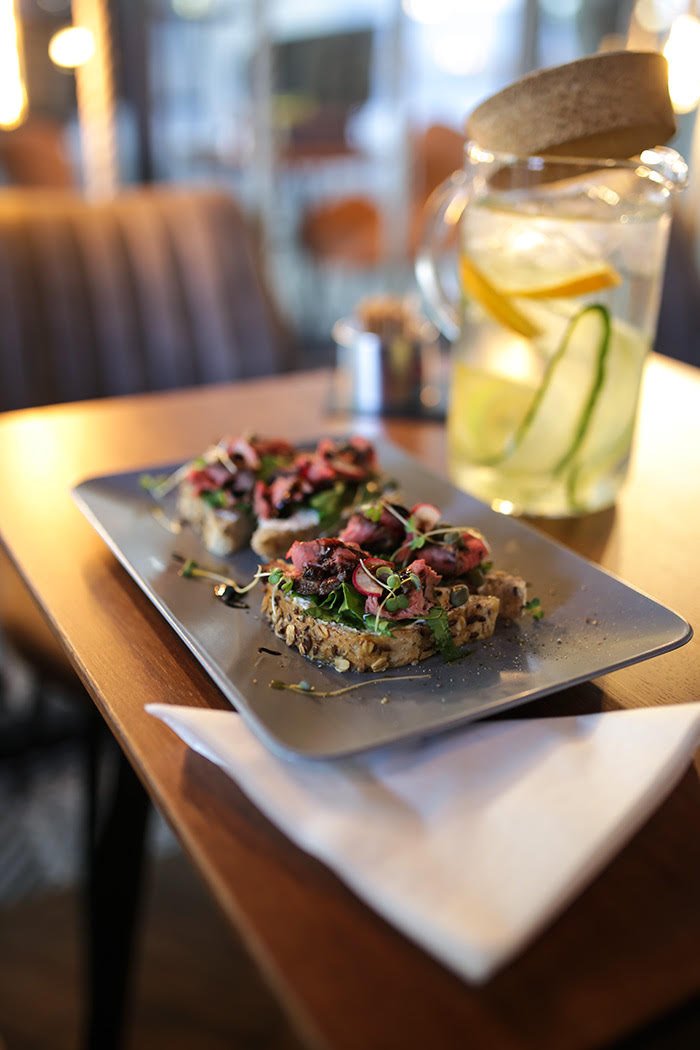 Hub Cooltura Pub
Rapska 20
Hub Cooltura Pub might be considered 'normal' or it might be considered 'different'. It looks like you'd expect a café or pub to look like… a combination of rustic, local styles, and it looks radically different at the same time, integrating more industrial motifs and imagery. Think a mix of steampunk and Doctor Who. All in all it's relaxing, and welcoming. And with the summer weather seemingly better each and every year, you'll be glad to know that Hub Cooltura now has a huge terrace, just right for lounging in.
The interior is handmade, original design, and the space is dominated by retro armchairs, creatively used beer bottles, old-fashioned kilns, and even tractor crates. If you think this type of different is your thing, then you must try this place at least once. If it's not giving away too many secrets, the In Your Pocket offices are a mere quarter hour jaunt away, and you're not at all that far from the main bus station. The nearest tram stop north of the pub is Olibska, the 2, 3, and 13 use this line, while you've also access via the 6, 7 and 8 lines to the southwest. That's nearly half of all trams in Zagreb! The universe is telling you something!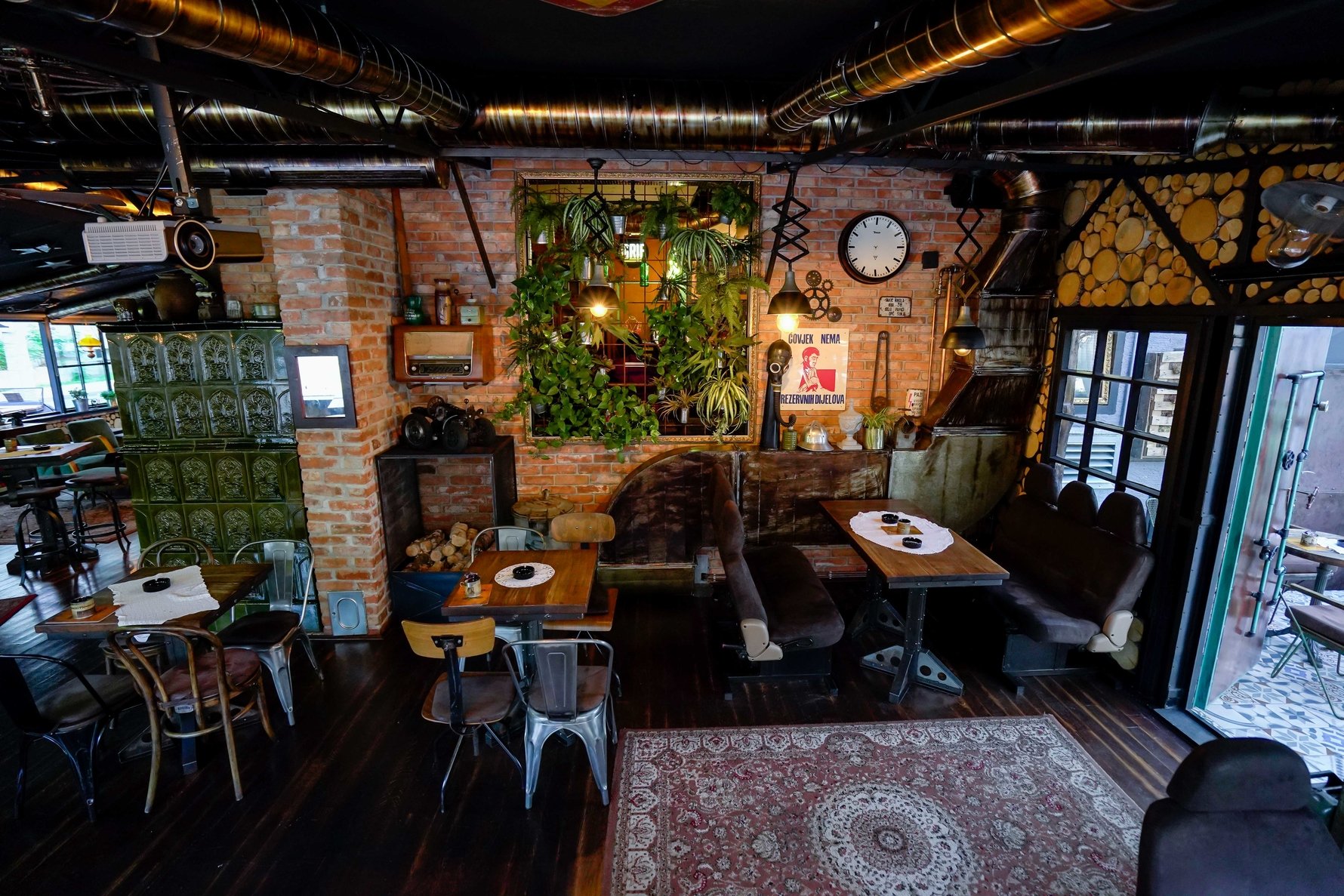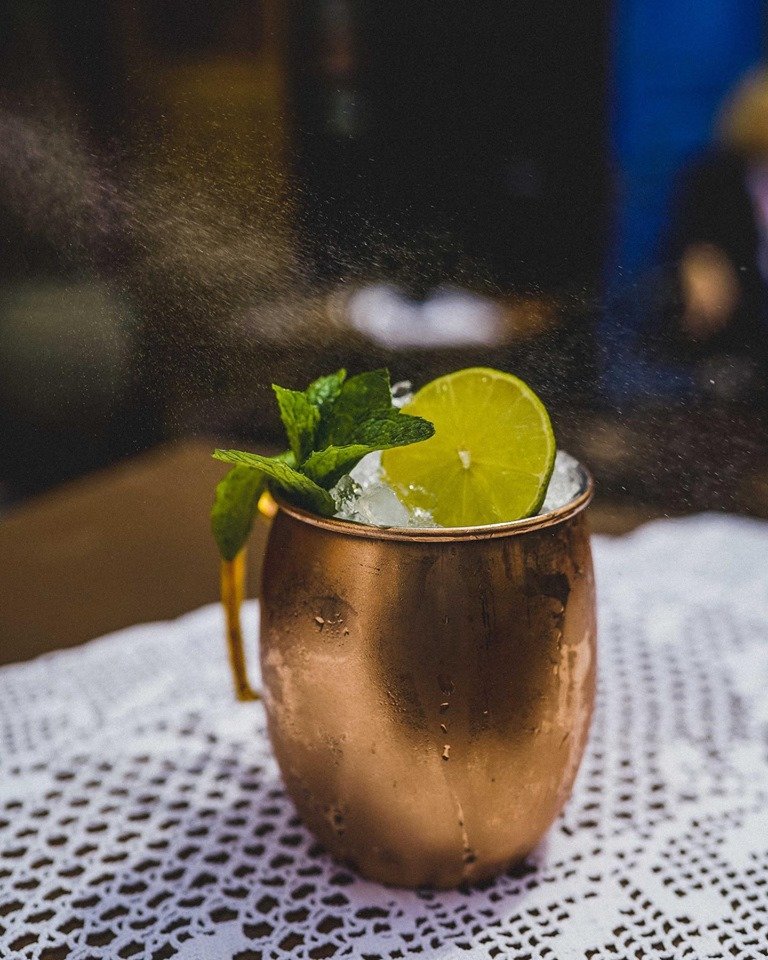 Karibu Kaaawa
Ozaljska 34
On Trešnjevka, in between the market and the park, you'll find this interesting spot. A coffee shop first and foremost, here you'll find beans and brands from all over the world: Croatian, German, Belgian, Spanish, Hungarian and British. There's a terrace so that you can enjoy both your coffee and the summer sun, while downstairs there's an area for children to play, safe from the midday heat. On the webstore you can pick up items such as gift boxes that were created in collaboration with the School of Applied Arts and Design in Zagreb. Each box weds the world of African and South American coffee, with coffee related souvenirs made in Croatia or from around the cities of Europe. You can also use their webstore to subscribe to receiving different bags of coffee each month.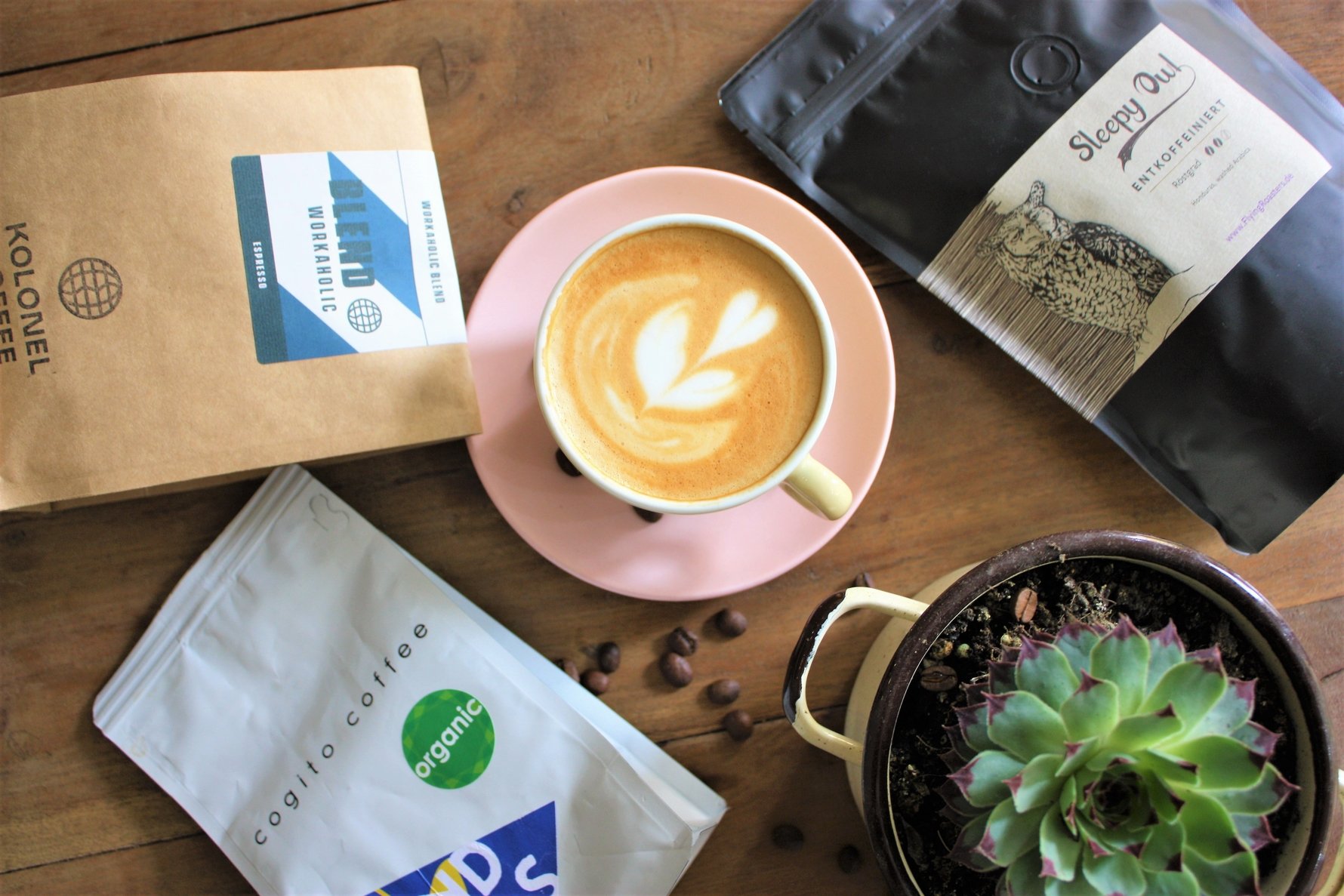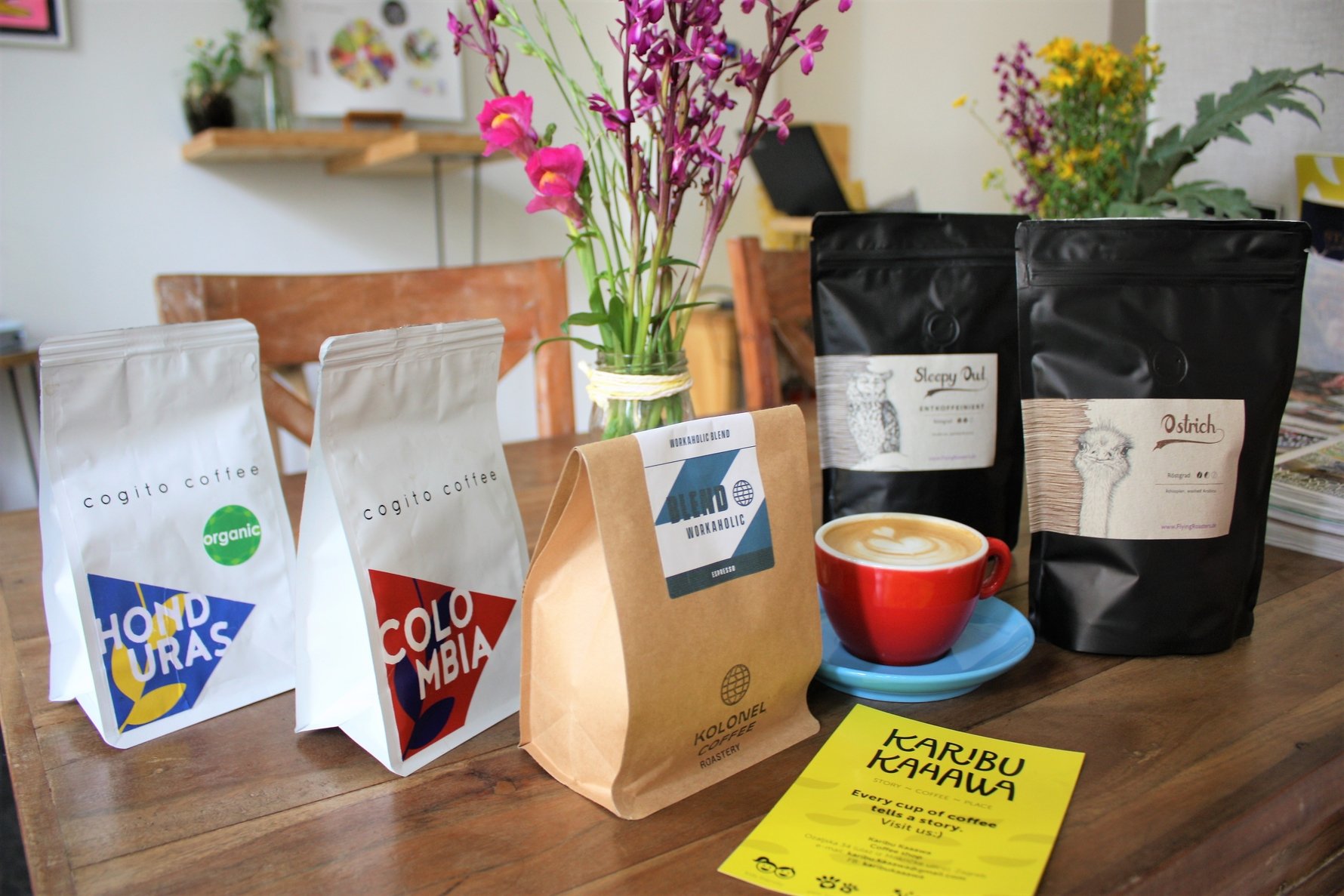 Greenery Procaffe
Ulica grada Vukovara 52e
Greenery Procaffe appears much like its name… green. In addition to the green wash tones of the decor, you'll find here plants of all types and sizes. To continue the outdoors impressions, you'll also find several tables the seats of which are swings!
It's Instagram friendly, if such things concern you, and if you're simply after a relaxing drink with friends then you've the first floor seating area which keeps you out of the way of ground floor and terrace hustle and bustle. The cafe also has a special coffee-making machine, which can print customised messages atop your coffee, perhaps making this a rare occasion where it's far more polite to reach for your phone.
Situated near the junction of Vukovarska and Savska, you'll find it a simply matter to get here, with trams 3, 4, 5, 13, 14, and 17 all passing directly outside, or just beyond.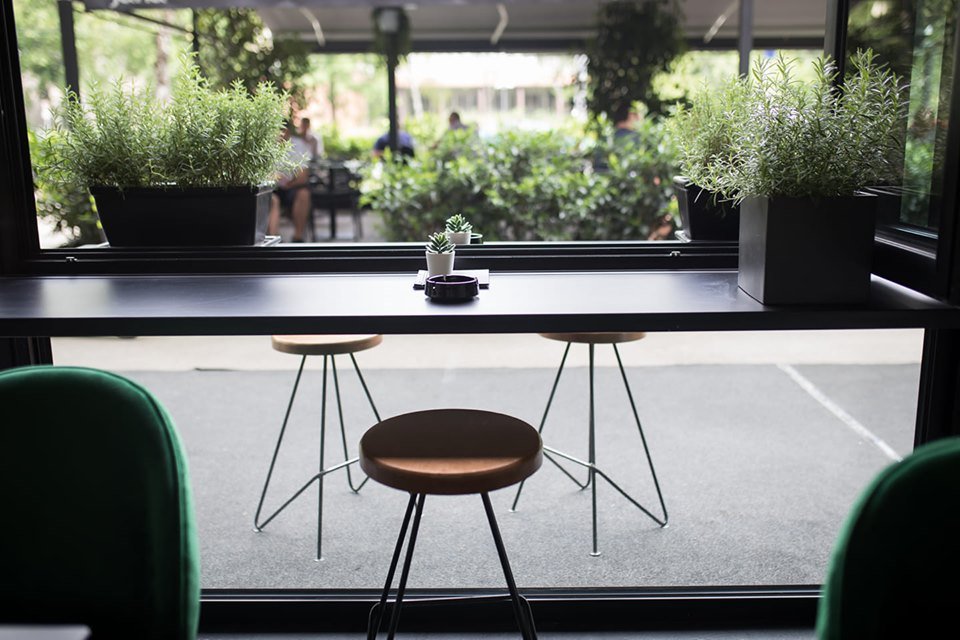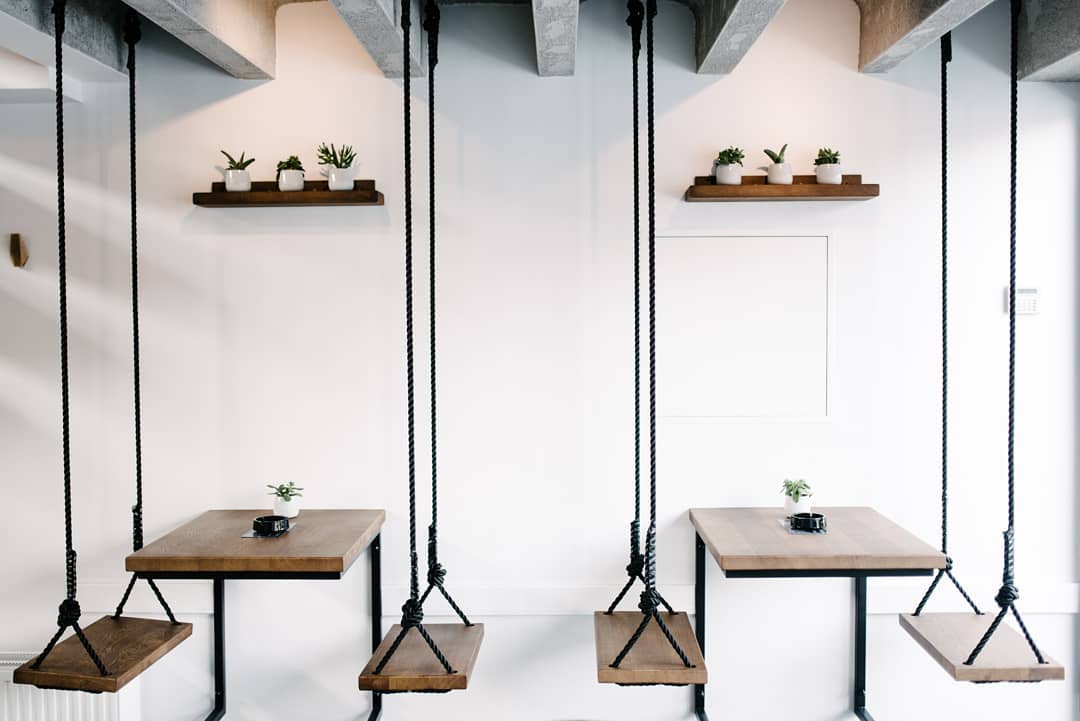 ​
Crni Mačak
Podolje 10
Crni Mačak, or Black Cat isn't just one of the coolest (literally, they've got basements, and boy are they wonderful in the summer heat) places, it's also home to one of Croatia's most innovative team-building groups: Terrible Creations. This games collective organise and run LARPS and themed nights, not just for businesses and corporations, but for fans of various genres, and of course for their own clientele. A mob-run poker night? Check! A Viking raid? Check! Or how about one of their larger events, albeit run further again outside the city in some of the region's more picturesque locations? Or just settle in for a cocktail or two, and relax with a Pokémon or Game of Thrones trivia night. You'll also find various trading card games being played here, not to mention a mountain of board games.
A Most Unusual Garden
Horvaćanska 3
This is one of those places you see when flying past on a bus or tram and think to yourself, "I really need to go there…". Somewhat hard to describe, it's some part Peter Pan, some part Alice in Wonderland, some part playground, but a playground for the grown-ups, right? Just look at the pictures! There's shade, there's seating set aloft for those who like being king of the castle, there's just this wonderful sense of serenity, amplified all the more for seeing those buses and trams whizzing by, carrying people who are looking at you, and thinking to themselves, "I really need to go there…".
Dog-friendly, like so much of the city, this is a fantastic spot to break up a walk along Nasip, or a place to grab a quick drink before heading home. Savski most terminal is across the road, and from there you've access to just about every corner of Zagreb. And, of course… there's gin to be had.